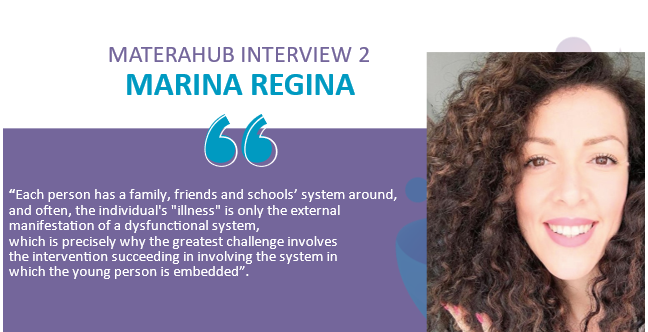 Read the full interview below between our partner at Materahub and the wonderful Marina Regina!
Break time: Kids have a lot of energy and it should be invested effectively. Make sure your kids do something active frequently. Indulge them in mini strolls and stretching exercises every 30 mins. Bodies need to move and habits form young. Encourage them to be active. It's important to break up screen time and move around.
Prioritize other things: Ensure your child finishes homework, studying, housework before they get on the mobile device. This helps in setting the priorities straight right from a young age.
Create a media plan: The best way to curb the unrestricted consumption of media is to prepare a formal family media plan. This is a systematic approach to help your child use media responsibly right from the very beginning.
Do not use Smartphone as reward or Distraction: Smartphone has a huge potential to be of great educational value to children. Total abstinence from it isn't advisable. Moderation is the key here. Many parents leverage screen time to encourage children to study/do homework/ do house chores but this could lead to more harm than good. Beware of using the smartphone as a distraction or a reward as this can have ill effects on the children.
Indulge them in activity-based learning: Kids use phones for fun and entertainment purposes. Kids love challenges. Mobile games are attractive as they pose challenges at every new level. By engaging kids in activity-based learning, they can gain knowledge while having fun.
Maintain a strict smartphone schedule: Setting adequate time allows parents to keep track and restrict the amount of time spending on gadgets and avoid unnecessary usage of the smartphone. By introducing a schedule, parents can improve the habit of routine which prevents the child from spending more time on screen. Smartphones have now become an inseparable part of our lives and it is difficult to keep them away from children. Therefore, make your child understand that he/she can use your smartphone only for a limited time.
For more ideas, follow link to reference below:
https://www.narayanahealth.org/blog/14-creative-ways-to-break-your-childs-smartphone-addiction/
The idea of having a screen addiction is a scary one, especially when it could be potentially harmful for your child. Here are five warning signs to be aware of:
Losing Interest In Other Activities
Would they rather spend time watching videos on YouTube over playing outside or participating in a sport? This is a red flag to be aware of.
Using Screens As A Mood-Booster
If your child is turning to a screen when they need a "boost" of happiness, or need to use it as a comfort when they are bummed out, this could be a sign of over-dependency.
They Are Sneaky About Their Usage
Have you caught them on their phones or devices after lights out? Or when they should be doing homework or chores? This could be the sign of an unhealthy relationship with screens.
Screens Are Interfering With Relationships
Whether it's with family, friends, or even romantic if they are older, relationships of any kind should not be built around a screen. At home, a fight or argument could stem from screen usage, while cell phone usage could be interfering with quality friend time.
They experience withdrawal
If taking the phone, video game, iPad, etc. away from your child is a constant and frustrating battle, they could be experiencing symptoms of withdrawal.
For more information please visit:
https://www.familyeducation.com/kids/5-warning-signs-of-screen-addiction
The European E-learning Institute (EUEI) is committed to providing high-quality learning experiences and innovative educational programmes which engage learners from a range of sectors and socio-economic backgrounds. EUEI is committed to promoting social cohesion, inclusion, and sustainability across Europe, making them a perfect fit for the Surviving Digital Project.
Our experienced team of trainers, researchers and technical experts are uniquely placed to guide educators from VET, HEI, Adult and Youth sectors to harness the opportunities that innovative and collaborative e-learning and digital tools offer for learners.
We specialise in the delivering of high quality, responsive and innovative projects to educators and learners in the topics of pedagogic approaches, entrepreneurial competences, digital skills, inclusion, and sustainability.
---
Meet our team at EUEI working on the Surviving Digital project
Canice Hamill- Managing Director
Canice has worked in the field of lifelong education for over 20 years and is recognised as an expert in instructional design and the development of e-learning solutions for education and training. A former trainer and lecturer, Canice utilises a holistic approach to creating innovative, interactive learning environments and works closely with tutors, trainers, and development teams, emphasising the importance of empathy and user experience in every learning solution.
Our Logician -Innovative Inventors with an unquenchable thirst for knowledge
---
Catherine Neill- European Project Manager
An experienced EU project manager, Catherine is an integral member of our team. She is an effective communicator and has a strong background in areas of Inclusion. The oldest of 5 children Catherine quickly learned how to lead the pack, utilising organisational skills alongside her passion for helping others, she is committed to making the world a more accessible, sustainable, and friendly place.
Our Protagonist -Charismatic and inspiring leaders, able to mesmerise their listeners.
---
Aine Hamill- European Project Officer
Aine plays an important role in the learning design and subsequently in evaluating the effectiveness of our eLearning products on completion. Aine is always keen to engage with her creative side and implement the newest digital tools, pedagogies, and trends into our e-learning solutions. She is passionate about finding effective and relevant ways to engage learners from all walks of life.
Our Defender-dedicated and warm protectors, able to implement ideas and "create order from chaos".
---
Including our key role in the initiation of the Surviving Digital project we will also work tirelessly alongside our project partners to deliver the highest quality project results as possible. Within the project EUEI will develop the project website and be responsible for the technical realisation of the materials.
Learn more about EUEI here:www.euei.dk